About our Network and Mortgage Club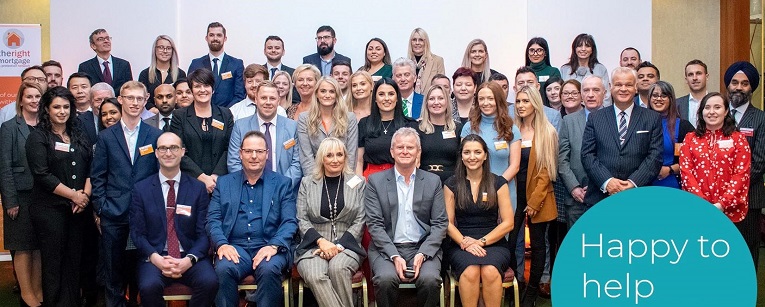 It's a statement to be able to say that all founding directors have had experience of being an adviser at some point in their career. Martin Wilson, CEO, is also well known for building strong and successful networks. Martin and his leadership team ensure that The Right Mortgage offer a service that supports advisers and firms in all areas of their business.
We are a completely independent Network for mortgage and protection brokers with over 300 member firms across the UK. Our Network is owned by our founding Directors; Martin Wilson, Amanda Wilson, Adam Stretton and Tania Stretton, all of whom have worked as advisers in the past.
We never lose sight of the fact that our advisers are our customers. We pride ourselves on treating all of our advisers with the same respect regardless of business levels and continually ask for feedback from our members to improve our service to them.
We are proud to have secured relationships with the top lenders and providers in the market to provide you with a holistic proposition to support your business. Whether you are DA, or want to join our Network, we will fully support you to grow your business and get the best results for your customers.
Trust 
At the core of our decision making process is the question, "will this benefit our advisers and their customers?". We are proud to be completely independent which means that our members are at the centre of everything we do.
Respect
We're the champion of mortgage and protection advisers. We treat you as a professional and focus on the outcome you get for your customers.
Partnership
Being part of our network is a two way relationship. Our aim is to understand your business on an individual level, avoiding a 'one size fits all' approach and benefiting from more simplified ways of working.
We have an experienced team of individuals that have track record of running established compliance, training, operation, sales, marketing and finance functions. They are specialists in their areas, which means that they can deliver what you need, to a high standard.
Regional Account Managers
Our Regional Account Managers are based around the country, out in the field and are there to support our members, working in partnership to help them grow their business. The key to building our network has always been, and always will be, supporting our advisers and developing strong relationships.