Careers
Whether it's working for the network at Head Office or joining one of our member firms as an adviser, we're always looking for amazing people who share the same culture, passion and drive as we do. Due to our ongoing growth, we have vacancies nationwide which you can find below. We'd love to hear from you.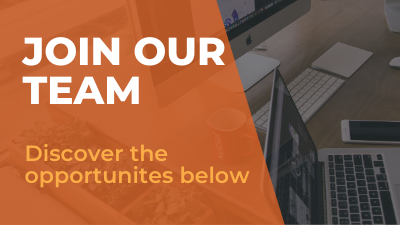 Network & Head Office Vacancies
Here at The Right Mortgage, we want to attract the best talent to help us achieve our vision of becoming not the biggest, but the BEST most trusted & recommended financial services network in the UK. Founded in 2015, we have already become one of the UK's fastest growing networks, due to our core values aligning with our member's values and understanding what they are looking for from a network.
We are the only network with specialist propositions for equity release and private medical advisers and in 2019, we were recognised by The London Stock Exchange as one of "1000 Companies to Inspire Britain".
Our staff have always been at the heart of all that is great about The Right Mortgage, so why not take a look at our current vacancies and be a part of something different…
No roles that suit you? That's OK – We're always on the look out for amazing talent to join our team, so please feel free to sent a speculative CV to eva.stenson@therightmortgage.co.uk and we'll be in touch.
Member Firm Adviser Vacancies
The Right Mortgage member firms are based across the UK. If you are interested in joining a firm near you, take a look through the current vacancies below, or call our Membership Team on 01564 732 744 for an informal chat.
Recruitment Privacy Notice: When submitting an application to The Right Group, you are agreeing for us to keep your details on file for 1 year after the application date. You are also agreeing you are happy for us to contact you in regards to any positions we have that may suit your skills and experience within the 1 year period. You can of course opt out at any time by contacting Eva Stenson (eva.stenson@therightmortgage.co.uk)